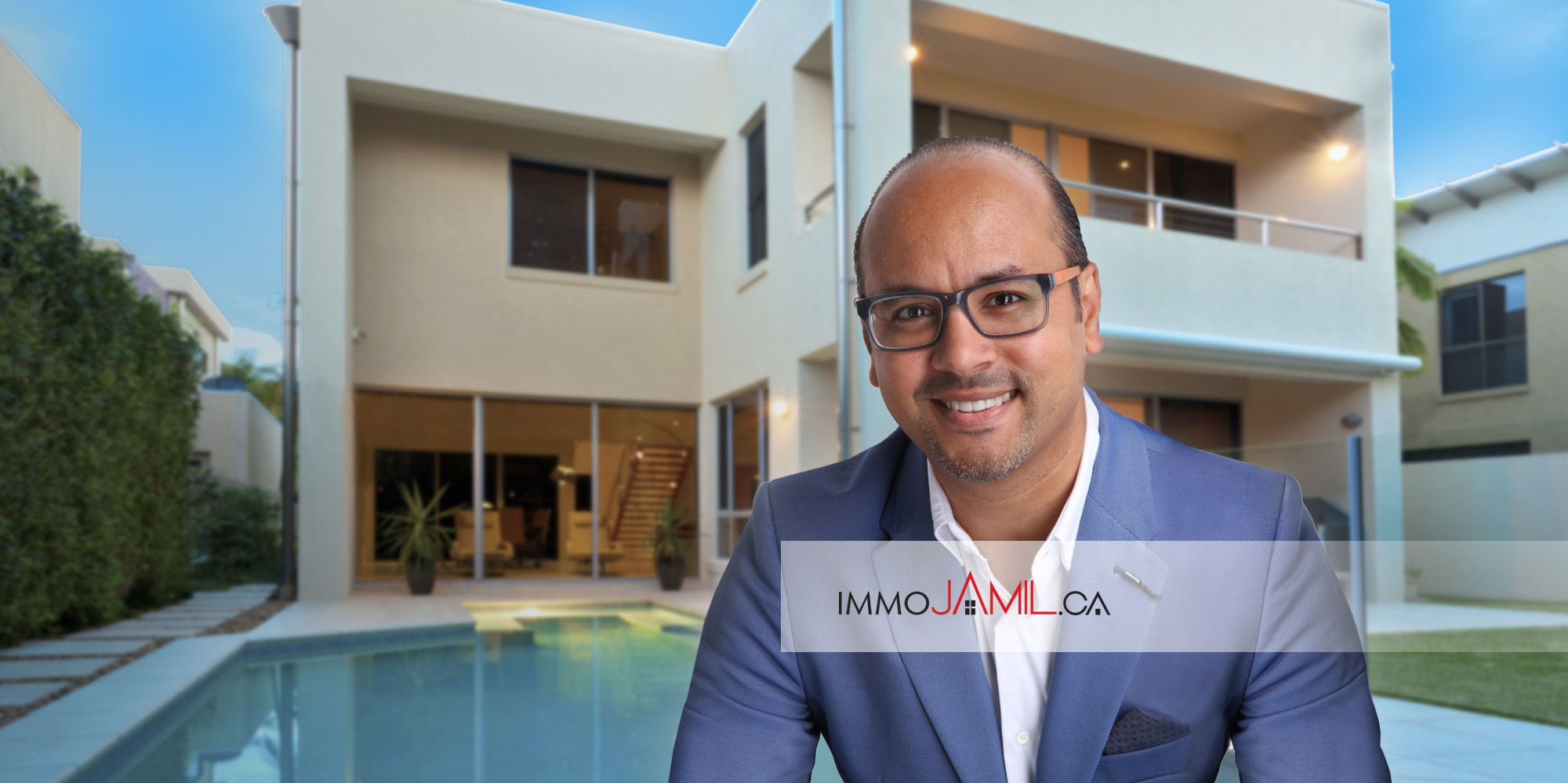 About
---
Graduated from HEC Montreal in International Business and from Concordia University in hotel management, Reda has worked in the development of franchises for 10 years. He owned three Coffee Shop franchises in downtown Montreal before orienting his career in real estate as a broker at RE/MAX. Passionate about real estate, Reda has developed an excellent market knowledge. Specializing in residential property, he has the skills and knowledge required to enable you to conclude your real transaction carefree and promptly. For your mortgage, Reda is the person to help you reach your goal. His experience as a mortgage financing consultant with the CIBC will allow him to put you in touch with professionals in finance, who will direct you to the appropriate resource and options, so you can get the bank approval necessary to realize your dream. Highly appreciated by his customers, it is only natural that they recommend his services without hesitation. With over 15 years' experience in sales and the business world, Reda will help you complete your real estate transaction, regardless of the nature of it: sales, purchase, investment, flip ownership and financing. Dedicated to your satisfaction, Reda does everything in his power to ensure that your transaction is profitable, regardless of whether you are buying or selling. Contact him now to make an appointment.
Subscribe to my newsletter
My listings
All the properties at a glance!
Two or more storey
1563 Boul. Perrot
Notre-Dame-de-l'Île-Perrot
Split-level
57 Rue Panet
Salaberry-de-Valleyfield
Apartment
1009 Av. St-Charles
Vaudreuil-Dorion
Duplex
935 Av. Girouard
Côte-des-Neiges/Notre-Dame-de-Grâce (Montréal)
Two or more storey
1050 Rue Principale
Saint-Zotique
Split-level
100 Rue Grenier
Sainte-Anne-de-Bellevue
One-and-a-half-storey house
137 Rue Bellerive
Vaudreuil-Dorion
Bungalow
305 Rue Marianne
Saint-Zotique
Two or more storey
67 Rue Boisjoli
Saint-Constant
Two or more storey
1128 Rue de la Caniapiscau
Lachenaie (Terrebonne)
Two or more storey
571 Rue Populaire
Lachenaie (Terrebonne)
Two or more storey
1147 Rue de la Caniapiscau
Lachenaie (Terrebonne)
Bungalow
147 Rue des Rigolets
Vaudreuil-sur-le-Lac
Bungalow
15 Rue Viau
Vaudreuil-Dorion
Apartment
4515 Boul. St-Martin O.
Chomedey (Laval)
Apartment
4515 Boul. St-Martin O.
Chomedey (Laval)
Two or more storey
4414 Rue Jolicoeur
Pierrefonds-Roxboro (Montréal)
Two or more storey
12 Rue Ferncrest
Dollard-Des Ormeaux
Two or more storey
45 Rue des Manoirs
L'Île-Perrot
Bungalow
1154 Place des Fauvettes
Saint-Lazare
Bungalow
4813 Rue Millette
Pierrefonds-Roxboro (Montréal)
Two or more storey
97 Ch. du Canal
Pointe-des-Cascades
Split-level
1099Z Route De Lotbinière
Vaudreuil-Dorion
Split-level
1099 Route De Lotbinière
Vaudreuil-Dorion
Two or more storey
43 Rue Maisonneuve
Sainte-Dorothée (Laval)
Bungalow
18 Rue Auguste-Brossoit
Notre-Dame-de-l'Île-Perrot
Apartment
1445 Boul. Le Corbusier
Laval-des-Rapides (Laval)
Apartment
36 Rue de l'Hôtel-de-Ville
Rigaud
Apartment
34 Rue de l'Hôtel-de-Ville
Rigaud
Apartment
4515 Boul. St-Martin O.
Chomedey (Laval)
¨ j'ai beaucoup apprécié ton honnêteté, tu nous a beaucoup aider pour la vente de notre maison, Merci pour ton excellent service !

¨ Nous avons apprécié l'excellent service et suivi de notre courtier Reda Jamil. Désirant acheter une maison dans une autre région situé a plus de 700 km , il a su être a l'écoute de nos besoins pour trouver notre maison, de plus avec ces nombreux contacts , il a pu nous mettre en lien rapidement avec des professionnels pour nous aider a finaliser l'achat de notre propriété. ¨

¨We felt very fortunate to have Reda Jamil on our side during the purchase of our condo. As first-time buyers we could not have hoped to have such a professional and thorough agent to guide us through the process. We really appreciate Reda's advices, professionalism, quickness and patience to answer all of our questions. We are very happy with the new condo and feel really good about it. We would highly recommend Reda to anyone buying or selling a house¨.

¨Monsieur Jamil : Quoi vous dire d'autre que pour ma famille et moi vous êtes à l'écoute de vos clients, ponctuel, dévoué, a l'affût de l'évolution de l'immobilier ici et ailleurs. Un bon père de famille aimant et attentionné. Nous vous recommanderons toujours à nos amis car pour vous au delà de la vente, votre humanisme manifeste prime. Notre actif nous vous le devons, merci.¨

Mon projet d'achat de maison est passé du rêve à la réalité en un très court instant. Dans mon budget je ne me faisais pas de grande illusions sur les propriétés auxquelles j'aurais pu avoir accès mais ça c'était avant de rencontrer Reda. Je l'ai mis au défi de me trouver la perle rare en plein cœur de Montréal et dans mon budget... Devinez quoi? J'adore ma résidence et je n'aurais pas pu trouver mieux. J'ai fais une affaire en or et Reda a été présent pour moi. Merci encore à toi Reda et prépares toi pour nos prochaines aventures immobilières.

¨J'ai fais affaire avec Reda pour 2 transactions - achat et vente. Il est un agent très disponible, professionnel et compétent. La mise en marché de la propriété était impeccable. Il a facilité les négociations et assuré tous les suivis. On adore notre nouvelle maison. Merci encore¨.

" Notre expérience de travail avec Reda fut brève et très concluante. En à peine un mois, nous avons pu grâce à son organisation de travail, son réseau de partenaires, sa ponctualité et son sens de l'écoute, acquérir un duplex à Longueuil en dessous de la valeur au rôle".

¨Nous avons été très satisfait du service reçu par Reda. Une approche personnalisée et humaine sur toute la ligne. La transaction s'est passée sans heurt et sans soucis. Le processus nous paraissait complexe et Reda a su le rendre simple et efficace.¨

¨Reda, j'ai grandement apprécié ton écoute, tes conseils et ton efficacité. Tu as su me dénicher ma perle rare (Condo). Je m'y sens bien et je veux encore te dire MERCI !!! Vivement le prochain.¨

¨Je recommande fortement M.Reda Jamil pour son service rapide et professionnel , expérience vécue en regard à la vente de ma propriété.¨

J'ai eu affaire avec Reda Jamil en tant que non résident au Canada pour l'achat d'un condo a Montréal. Son professionnalisme et son expertise dans le domaine m'ont beaucoup aide a bien choisir mon bien. Malgré la distance, Reda a réussi a faire le suivi avec les différents intervenants (Promoteur, banque, notaire...) afin de clôturer la transaction en un temps record. Reda est une personne honnête, dynamique, proactive et prête a faire des extra miles.
>
Subscription confirmed
Thank you for subscribing to my monthly newsletter.